Regular price
Sale price
$21.00 CAD
Unit price
per
Sale
Sold out
Scent Profile
Top: Bergamot, Citrus
Middle: Lavender
Base: Powder, Camphor, Cedar, Eucalyptus
Infused with essential oils including lavandin, eucalyptus, and spike lavender
When I have trouble sleeping, one of the scents that helps to lull me to sleep has always been lavender. Calming, soothing, and relaxing, it's the best pre-sleep prep! Lavender, along with its companions cedar, bergamot, and lemon makes this the perfect Bedtime Story. (But make sure to extinguish before falling into slumber!)
Share
View full details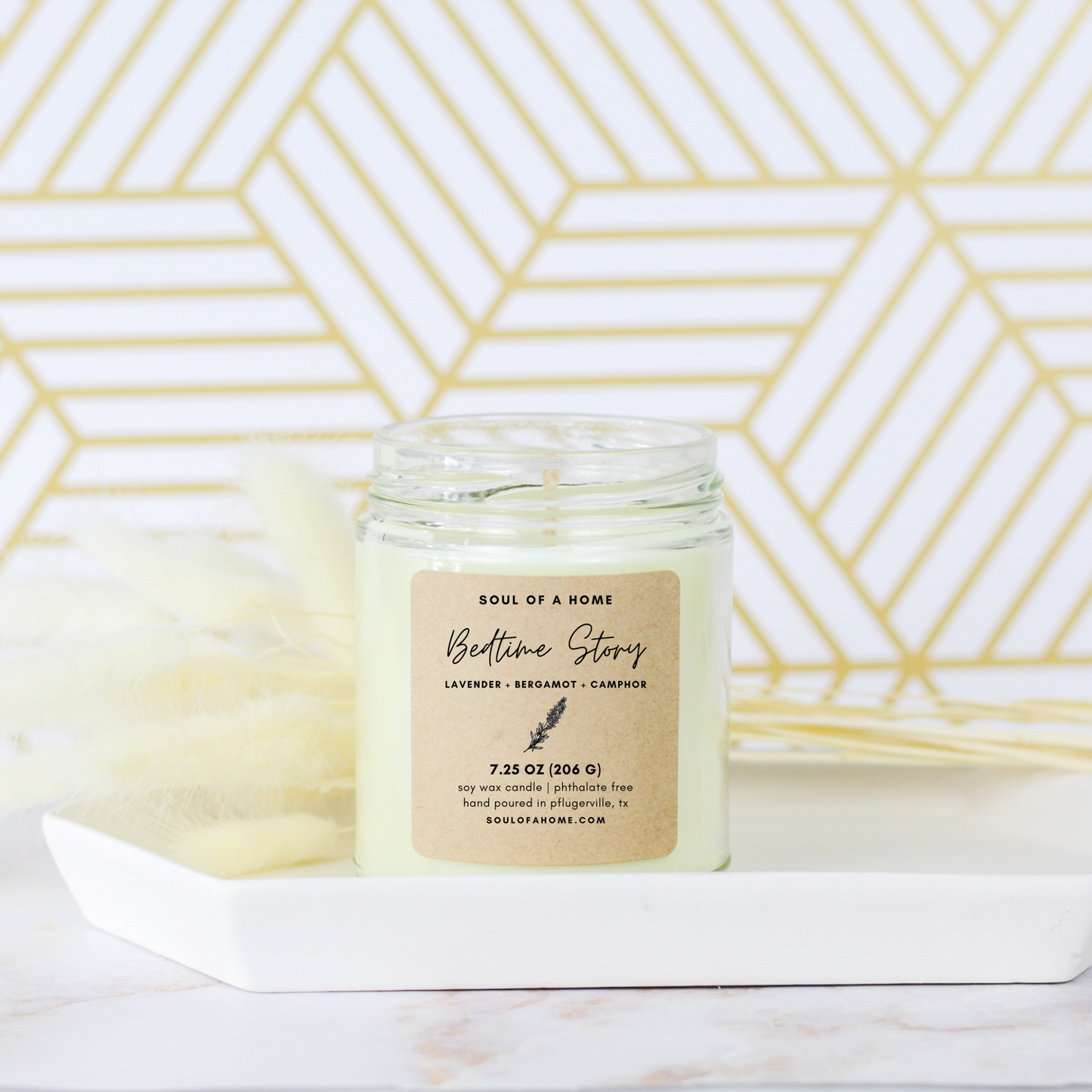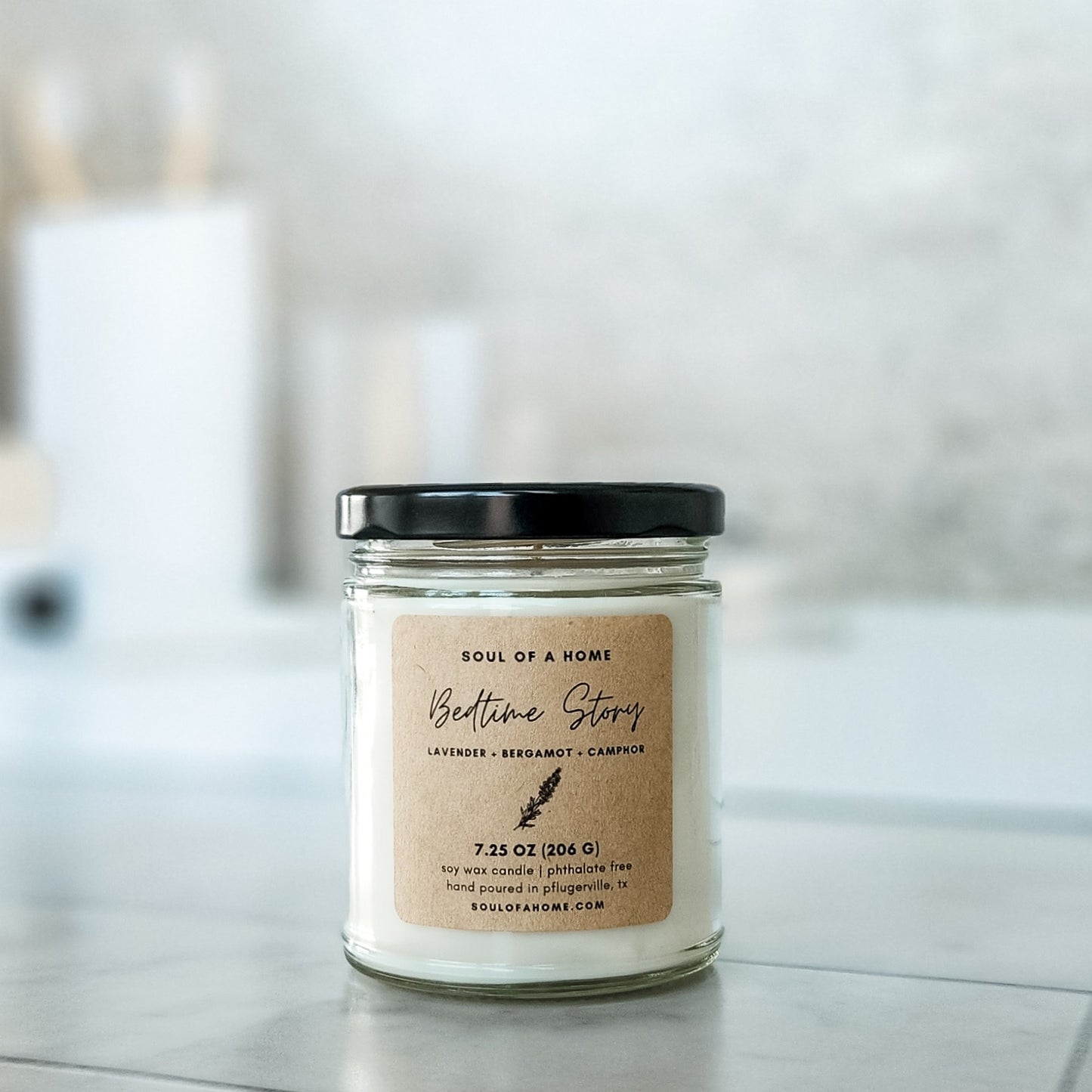 Not for bedtime only.
I enjoy the calm fragrance of my Bedtime story candle anytime of the day or night.
Very relaxing!
Bedtime Candle!
I have been using my lavender scented candle in our room before bed. It is calming and relaxing. It's something I look forward to before bed time!
Sets the Mood for Bedtime
We light this one up to set the mood for bedtime, it is so relaxing
So Relaxing
I purchased this "bedtime story" candle for my sister for Christmas and ever since I have wanted one for myself. It smells amazing and is so relaxing! Soul of a Home does it again!
So Soothing
I am in love with this candle and light it at night about 30 minutes before bedtime!! So soothing!