Regular price
Sale price
$21.00 CAD
Unit price
per
Sale
Sold out
Scent Profile
Top: Bergamot
Middle: Honey, Coriander, Amber
Base: Oud, Tobacco Leaves, Tonka, Musk
Infused with essential oils including coriander
Distinguished is a captivating scent that truly lives up to its name. A sweet, yet bold blend of notes produces a melody that's comforting, warm, and cozy. Like no other, it's a memorable scent you'll remember and return to time and time again.
Share
View full details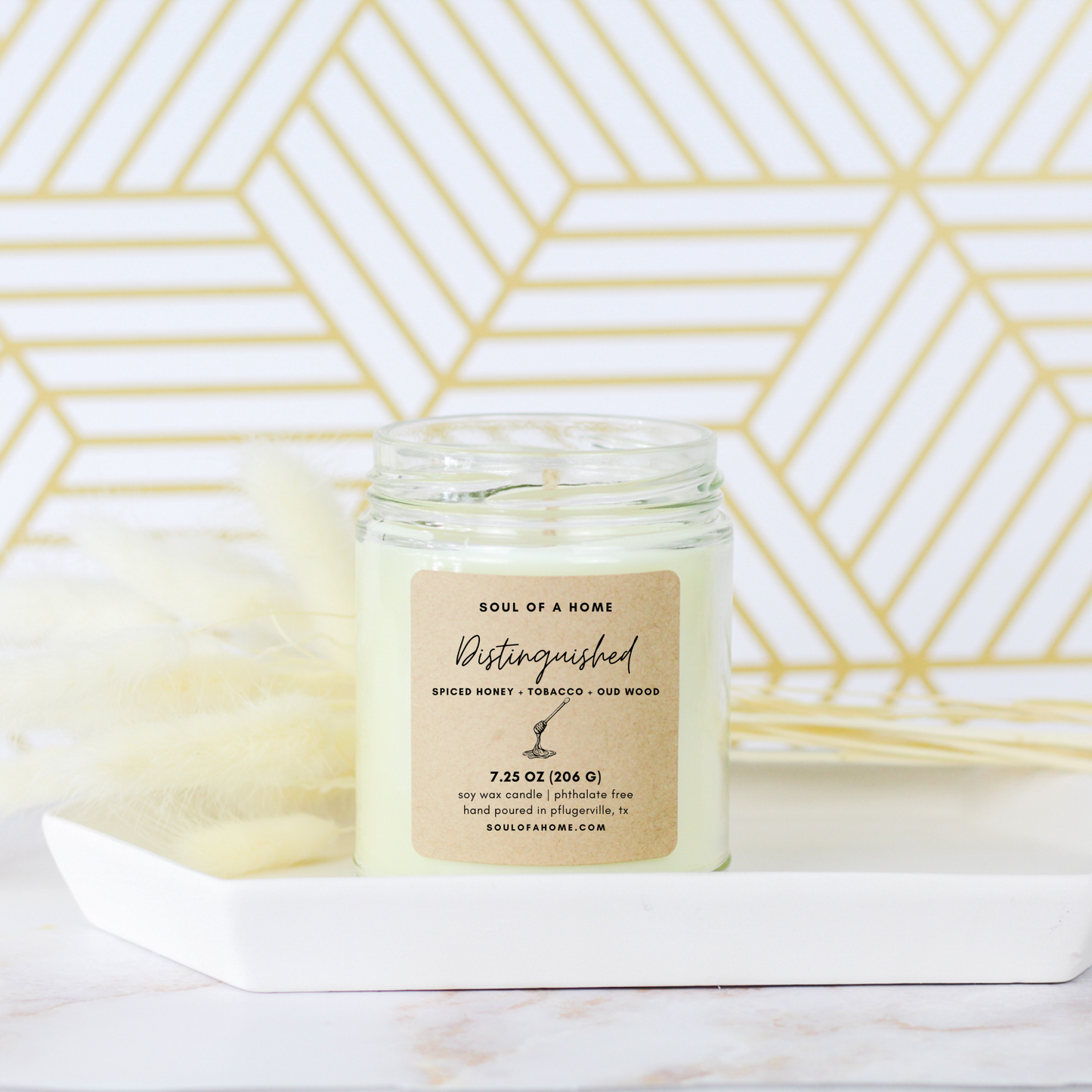 Commanding
Initially I searched for reasons to not acknowledge this candle's greatness; it's bold, it's warm, and it only took a few hours before it commanded its respect. Now it's a go to each day.
Excellent!
I bought the Distinguished candle and it's my favorite...right now. Distinguished has notes of Bergamot, Honey, Tonka  and Tobacco Leaves that really make for a nice soothing aroma. The Tobacco Leaves really comes through to give a slightly woodsy aroma to perfectly complement the Tonka.  I can definitely see myself purchasing another one!
Sweet but not overpowering
I'm glad I tried this one! I don't love scents that are too sweet, and this isn't.
Another Win
Another win for SoulofaHome! Great scent, great candle.
Warm and Unique
Love this warm, unique scent!