Regular price
$22.00 CAD
Sale price
$20.00 CAD
Unit price
per
Sale
Sold out
Scent Profile
Top: Sweet Basil, Citrus
Middle: Mint Leaves, Orange Peel
Base: Agave Nectar
Imagine standing in an orange grove with patches of mint and basil growing along the paths. A bouquet of herbs infused with the sweetness of agave and juicy citrus., Grove is a lovely addition to the home.
Some Notes
• 6 oz soy wax candle
• Double wicked using lead-free cotton wicks
• No paraffin and no phthalates
• Burn time: 30+ hours with proper care
• Always remember to trim your wicks and to never leave unattended
• Reusable tin is perfect for home decor and display/storage of small items (i.e. jewelry, coins, decorative beads, etc.)
Share
View full details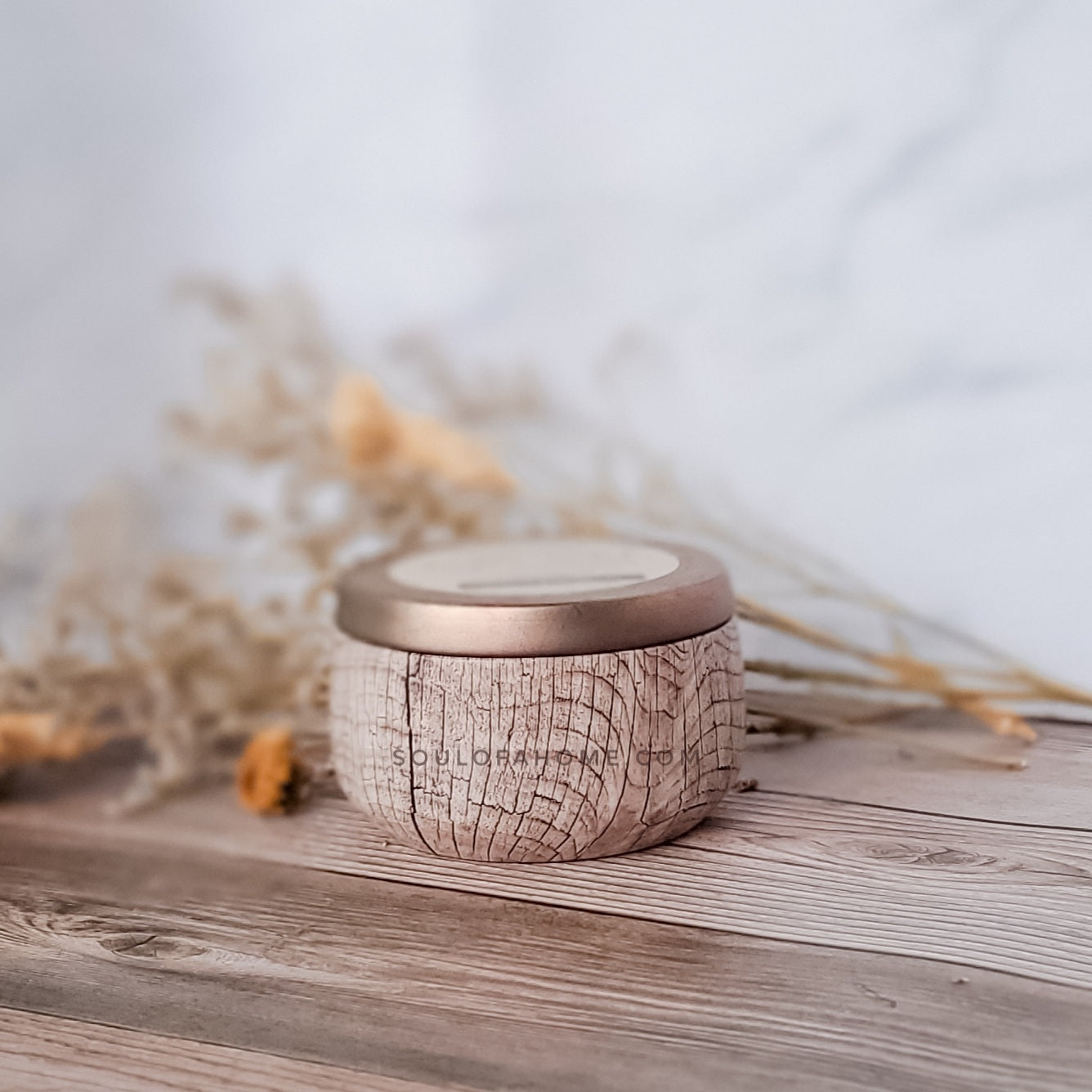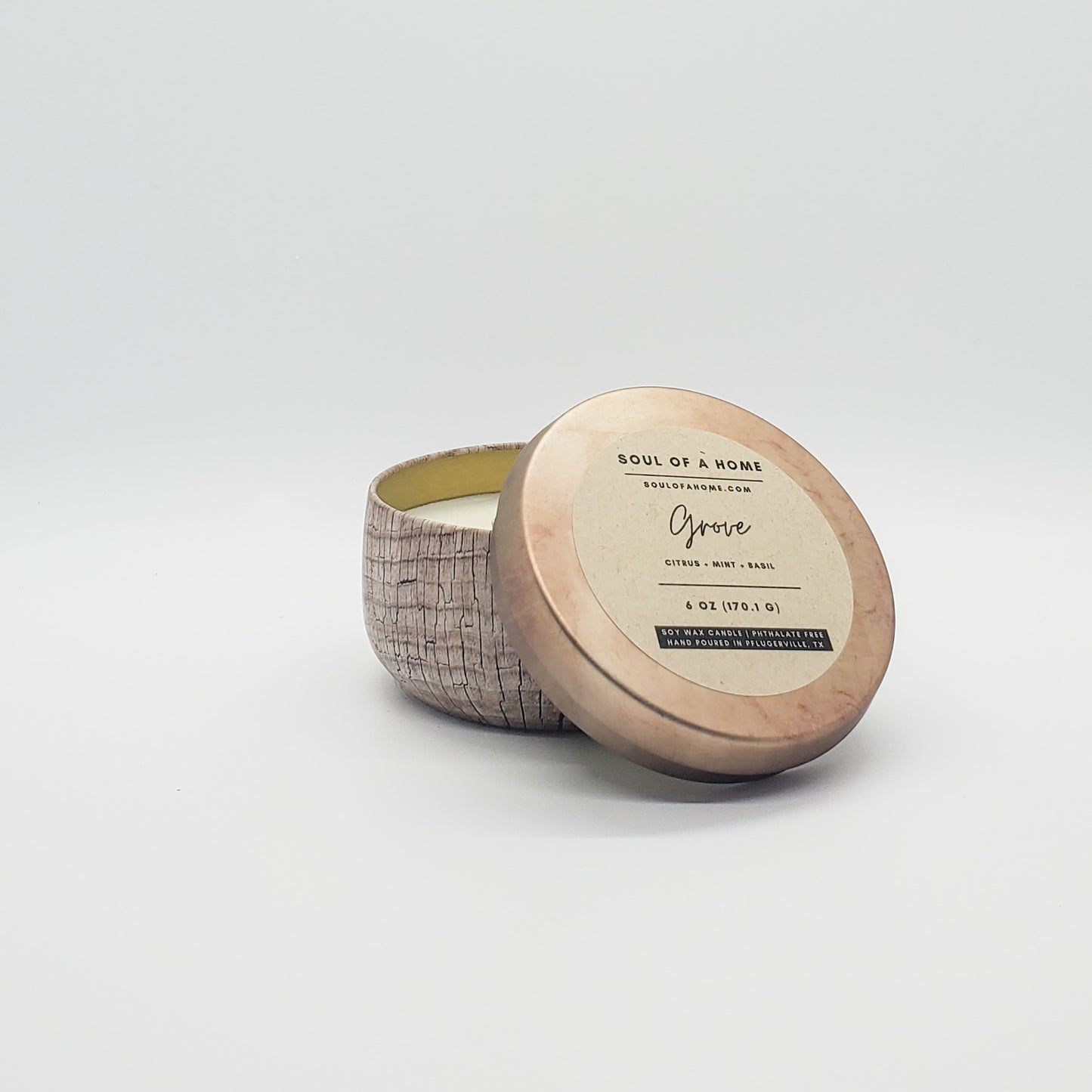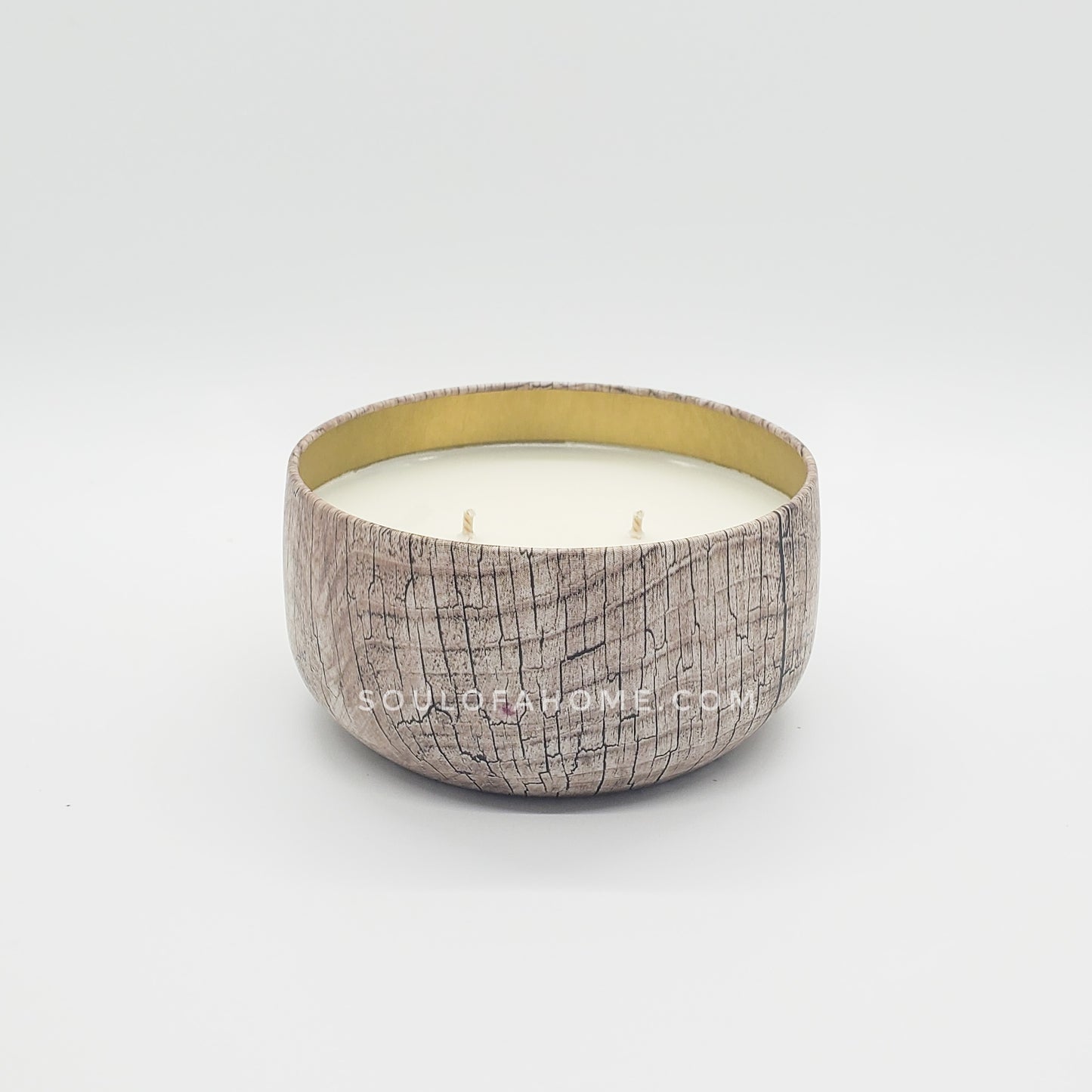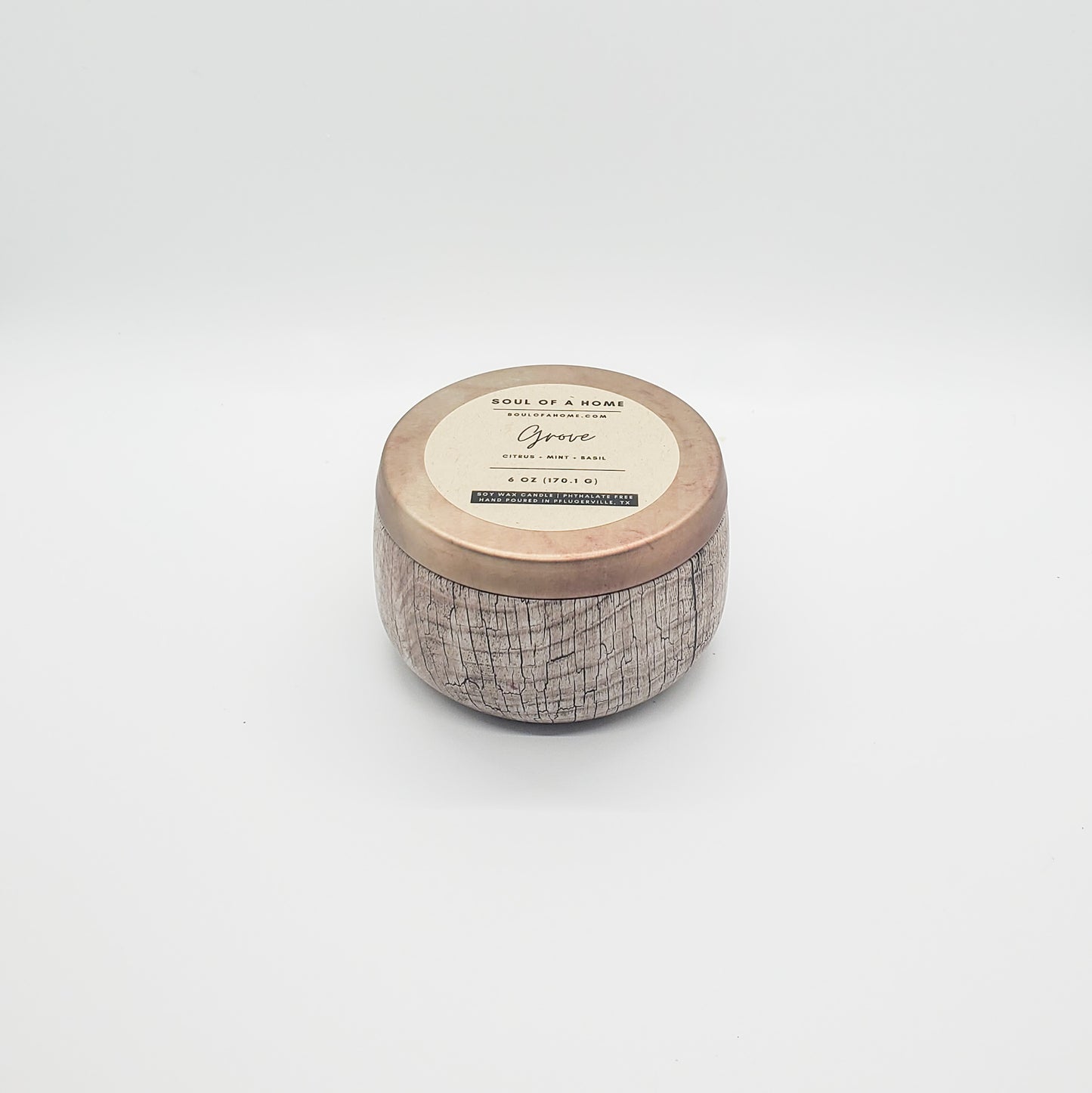 Smells fresh and fruity, yum!
There are so many scents in this little candle. It's such a good balance, you can't really nail dowany one scent as the main one. A lovely combination!
Oh So Satisfied
I am pleased with all the items I've ever purchased from Soul of a Home. I must say I didn't know how totally satisfying Grove candle and wax melts would be. The aroma creates a state of bold calmness and I find myself oh so satisfied when I use them.
Haven's Grove Fragrance
I was excited about fragrances from previous collections--Morning Dew and Catharsis--but this one tops them all. Grove is the best! I can't get enough of this most amazing combination of citrus, mint, and basil. Try it for yourselves. You will not regret it. Thanks, SOH for great products.
What I like about this scent is how different it is. There is nothing I can compare it to, if that makes any sense. I can't say, "It smells like..." something familiar. That makes it very unique. The fragrance is long-lasting and far-reaching, possibly due to the double wicks. I will be ordering more from the Haven collection!