Regular price
Sale price
$17.00 CAD
Unit price
per
Sale
Sold out
Sometimes when I'm lying in bed at night, I love cracking the blinds to let the moonlight pour in. It's something so calming and soothing about those moonbeams softly illuminating the bed. 
With notes of chamomile, coconut, tea leaves, and wild lily, I hope Moonlight will be a calming and soothing form of aromatherapy for you.
Share
View full details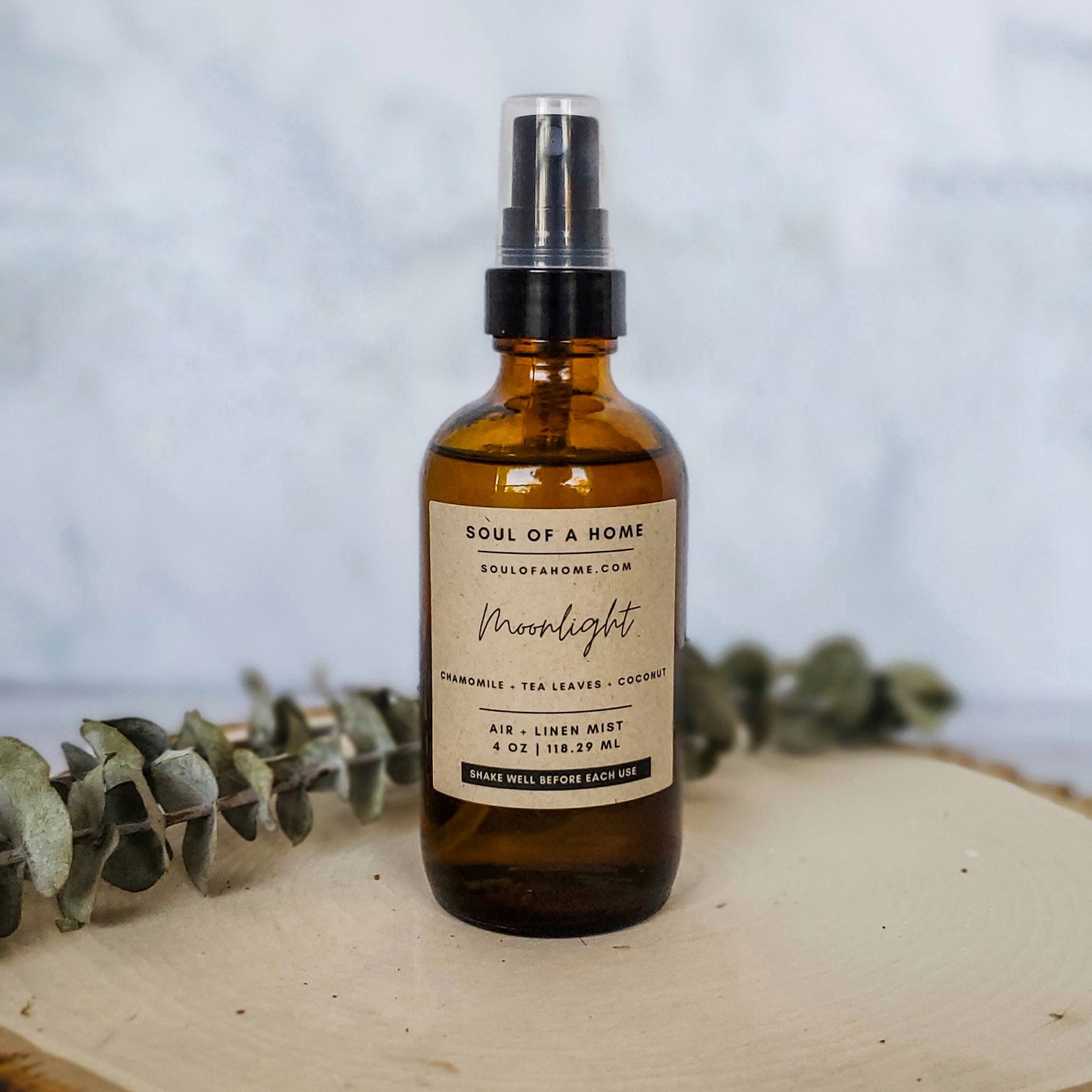 My fave!
This spray is my favorite of Jenn's! I bought it for myself a few months ago, and loved it so much I bought more and gave to my husband to put in my Christmas stocking :) The fragrance is so pleasant and relaxing, I spray it on my pillows every night before going to sleep. I also love simplicity of the new labels/packaging/bottle- it's very classy and timeless! Highly recommend this spray for your bedtime routine!