Regular price
Sale price
$14.00 CAD
Unit price
per
Sale
Sold out
When you burn your candles, one thing you should always do is trim your wicks, no matter the wick type (cotton or wood). Trimming your wick ensures a safe burning experience from start to finish and helps you to get the most burn time and enjoyment from your candle.
These wick trimmers make candle care easy to do. Beautiful and aesthetically pleasing and easy to handle, these trimmers are available in Classic Gold, Matte Black, Classic Silver, and Rose Gold.
Other candle care tips?
Of course, before you light your candle, always trim your wicks to 1/4" each time.
Never leave it burning unattended.
Never allow it to burn where there is a draft. (This can be dangerous as it can cause the candle's flame to ignite nearby objects.)
Always allow your candles to develop a full melt pool upon your first burn to ensure that it will burn well in the future. If it fails to melt completely across the first time you burn it, it can cause candle tunneling in future burns.
And FYI - If the  surface of the wax appears textured after you burn it & it cools, this is a natural characteristic of plant based waxes like soy. Nothing is wrong and it continue to burn perfectly fine!
Share
View full details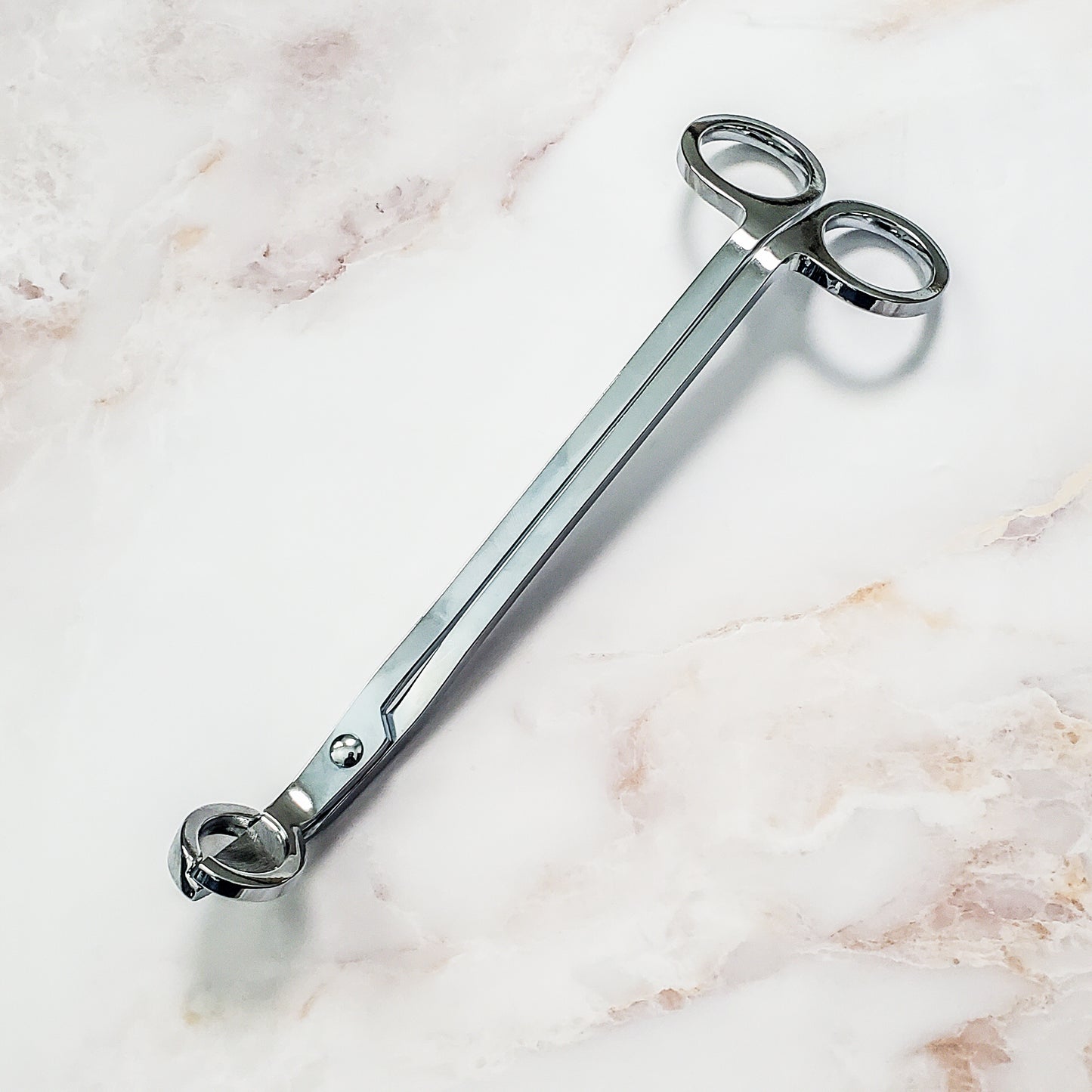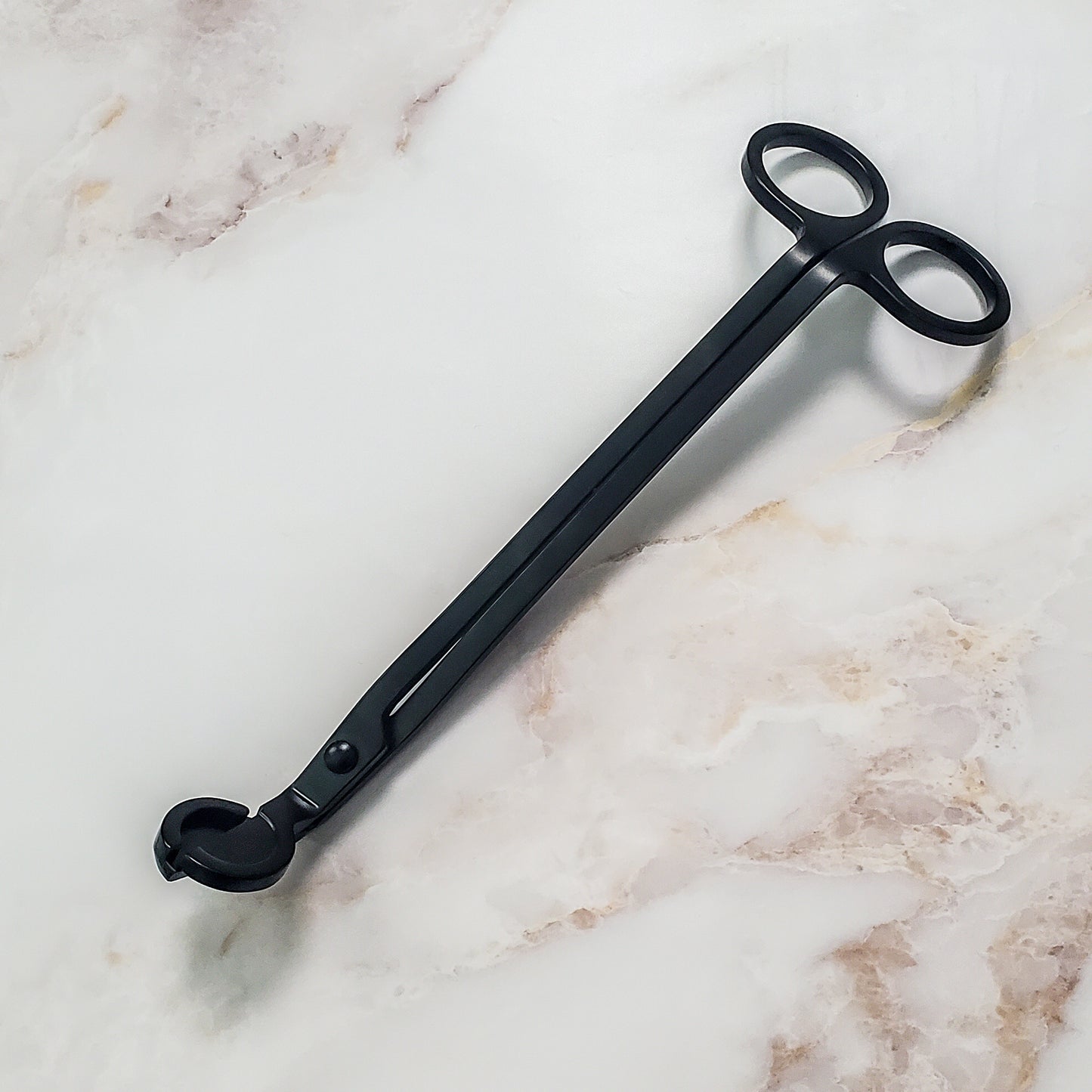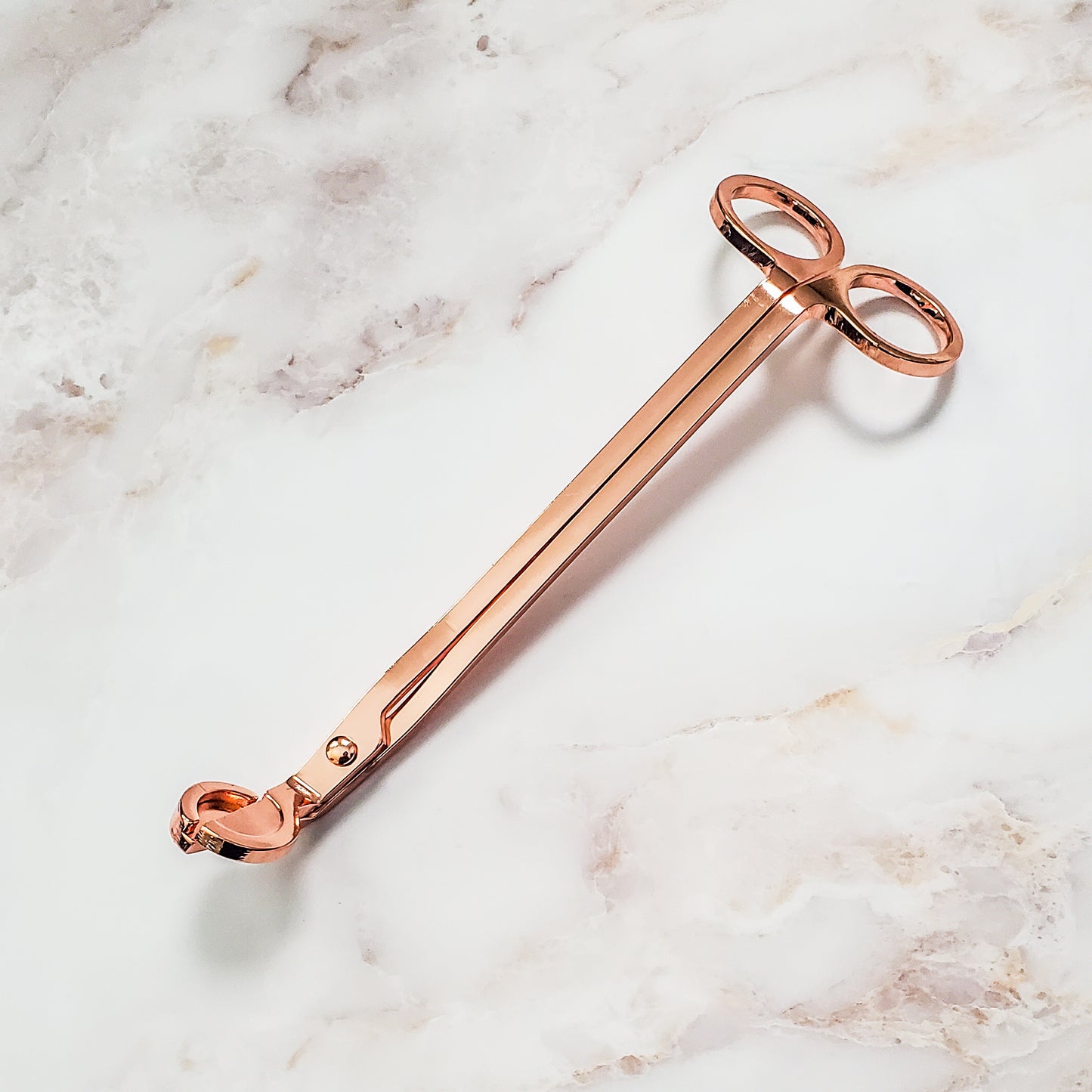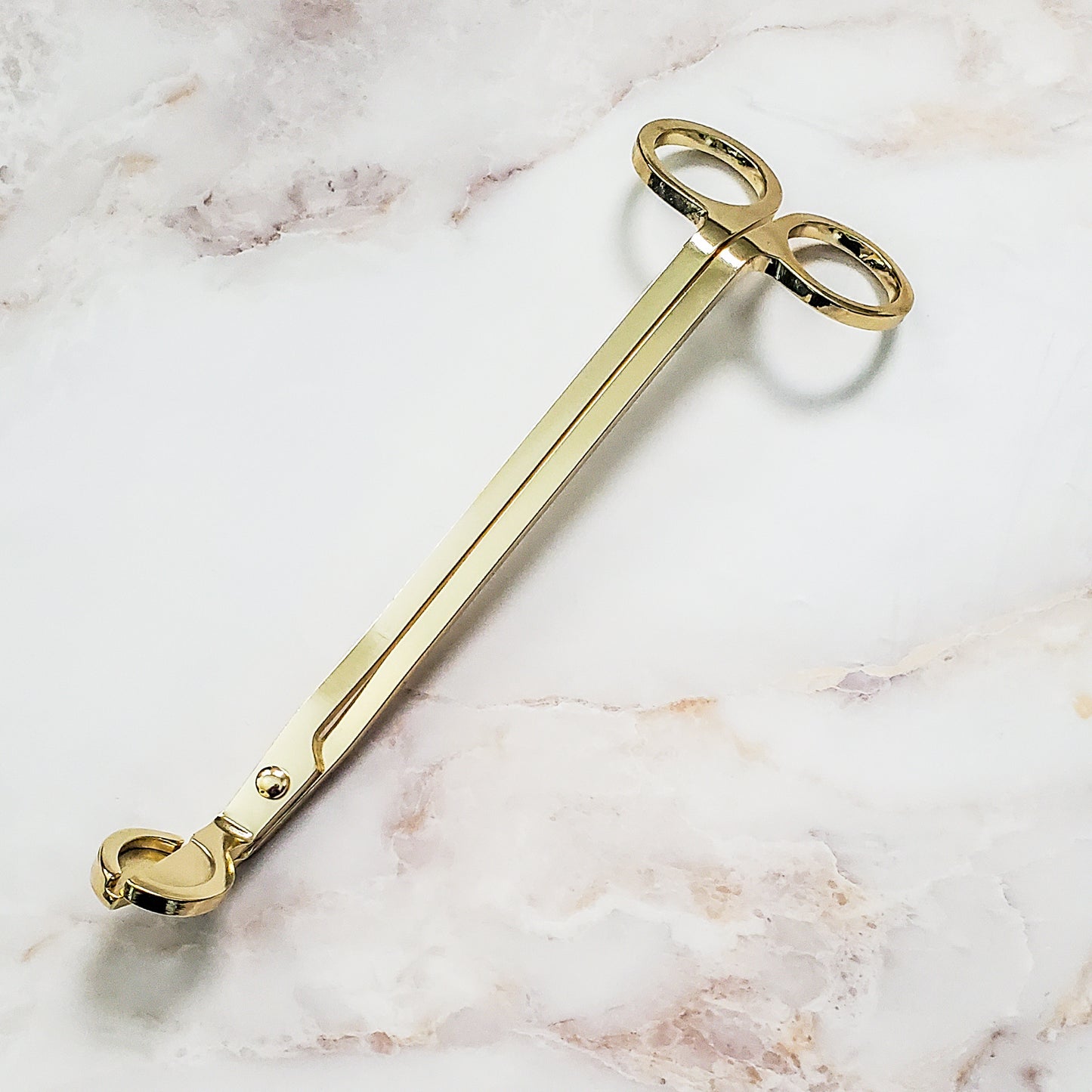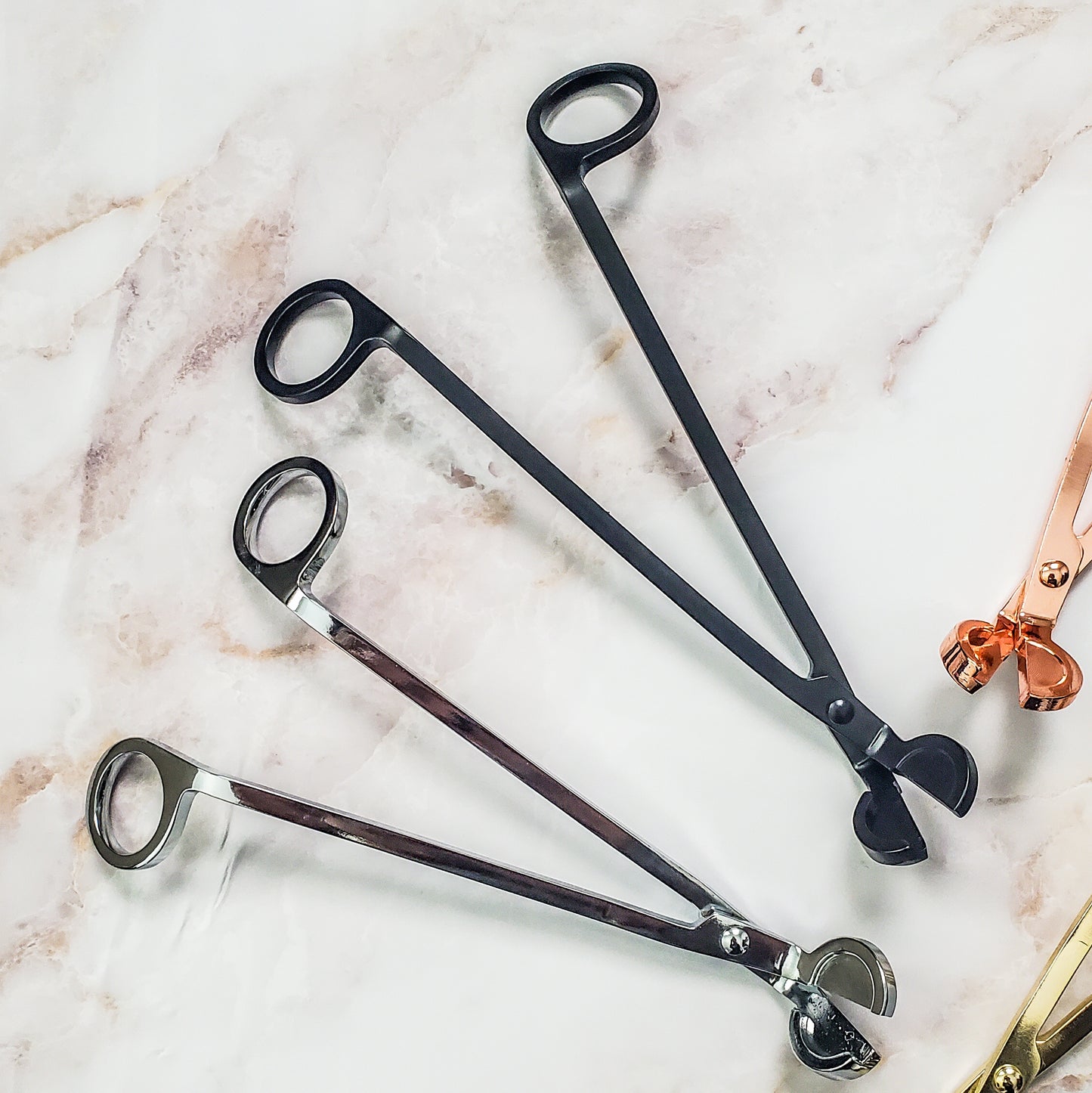 Great item for a great price!
I never thought I would purchase something like this, but now I love it! The wick trimmer is at a great angle for reaching down in jar candles, sturdy with a good weight, and looks classy. Very glad I picked one up =)