Regular price
Sale price
$12.00 USD
Unit price
per
Sale
Sold out
Scent Profile
Top: Lemon Zest, Lemon, Sugar 
Middle: Lemongrass, Lemon Verbena
Base: Light Musk
Sunny and uplifting, Lemon Sorbet packs a punch. A combination of lemon zest, lemongrass, lemon verbena, and lemon sprinkled with sugar, it easily energizes and refreshes the home. Whether lit, melting, or misted, prepare to be enlivened by its unmatched brightness.
Some Notes
• 4 oz air + linen mist
• Shake well before each use!
• A perfect way to scent rooms and fabrics
• Be sure not to ingest or spray in eyes or on the face
Share
View full details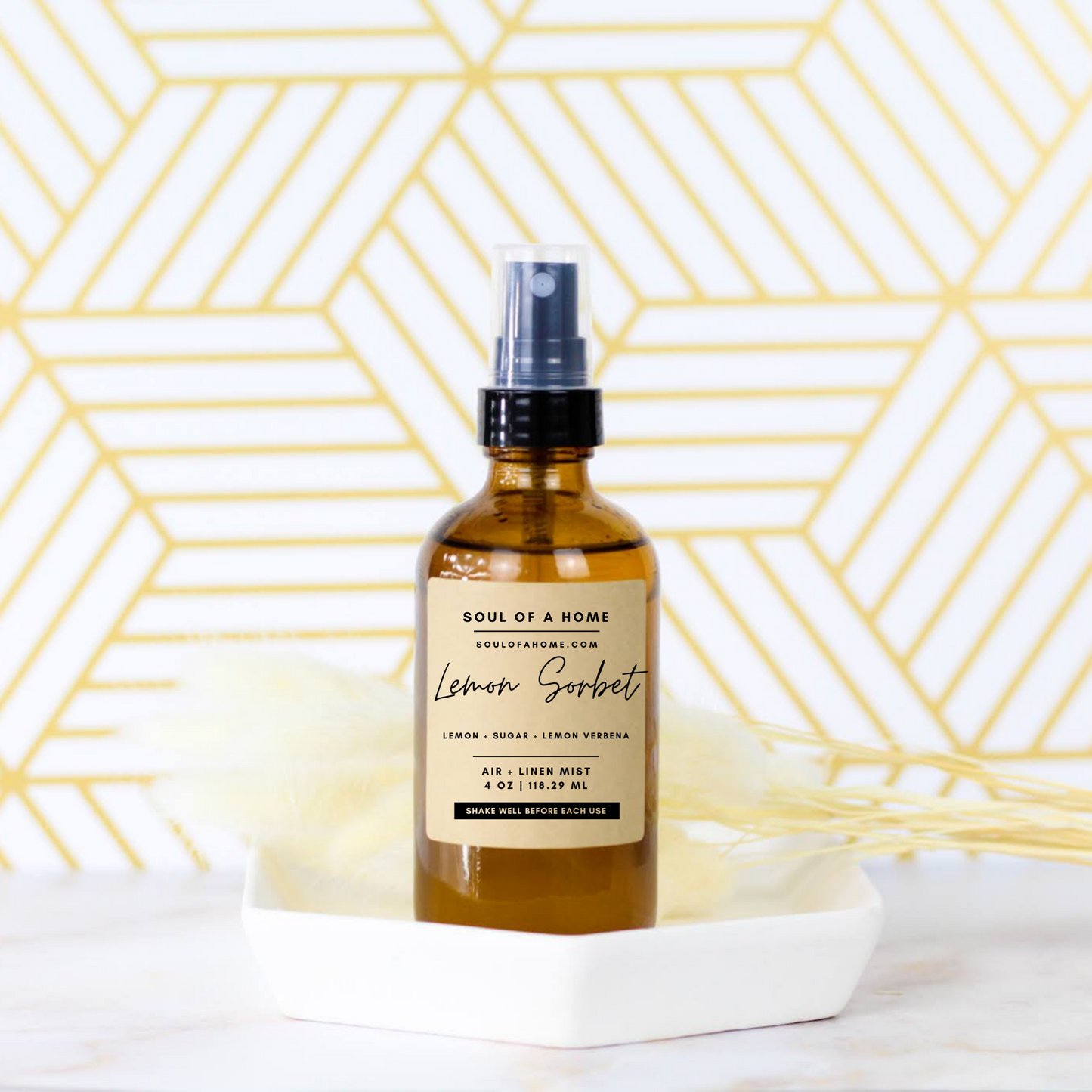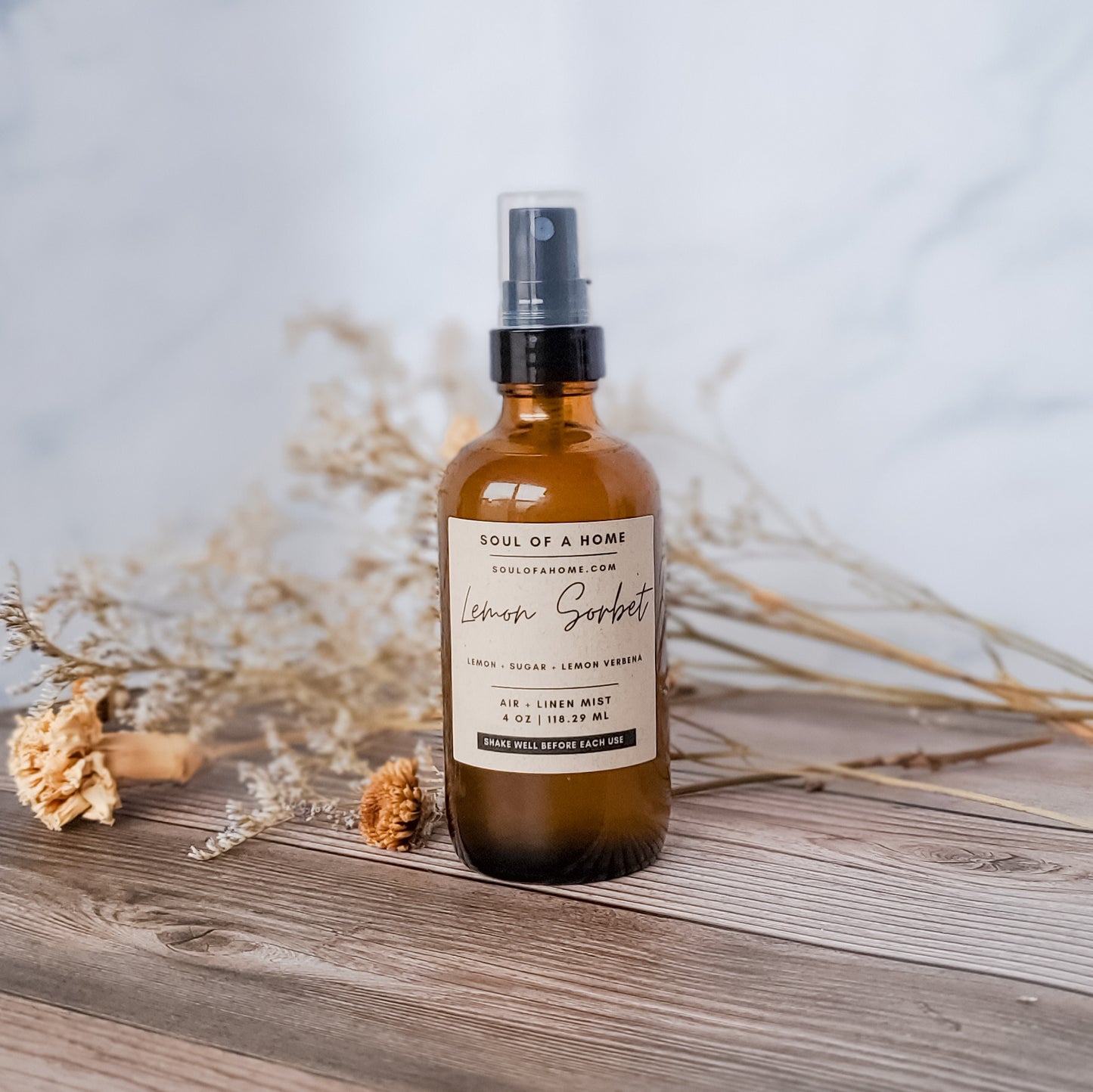 yummy!
Gave it as a gift but was tempted to keep it for myself! A refreshing fragrance to brighten any room with a zing of citrus! Not too overpowering though. Feels very summery.
Incredible in every way!
Your air + linen mist are simply divine. I sprayed a few pumps of Lemon Sorbet in one room and then went into two more, only to find the scent in both. Please accept my apologies for the delay in purchasing your mist. They are popular with visitors to my home. Thank you for developing a fantastic product that is not harmful to the environment or my home.
Yoli-k
Delightful Products!
I've bought for myself 6 of the candles and 4 of the sprays. I like all of them, but that Lemon Sorbet is really special. I have both the candle and the spray. To my surprise, I discovered that it is an excellent upholstery spray. All it takes is 1 or 2 light spritzes, and the gentle and pleasant scent lasts for weeks. Lemon Sorbet has now replaced the well-advertised product that I previously used. These items also make wonderful gifts. Because I've used several of the products and feel confident in the quality, I have now had candles and/or sprays shipped to 8 different family members.